Embark on an unforgettable journey through the captivating landscapes of Vietnam with Vietnam Motorbike Tours Club (BM Travel). Founded by the visionary Binh Phi, this renowned motorbike tour company offers an adventure experience like no other. With a dedicated team of local experts, well-maintained motorcycles, experienced tour guides, and round-the-clock support, BM Travel ensures a safe and exhilarating exploration of Vietnam's hidden gems. Whether you're an individual seeking a solo adventure or part of a large group, BM Travel has tailored tours to cater to every adventurer's needs.
About Binh Phi – Founder of Vietnam Motorbike Tours Club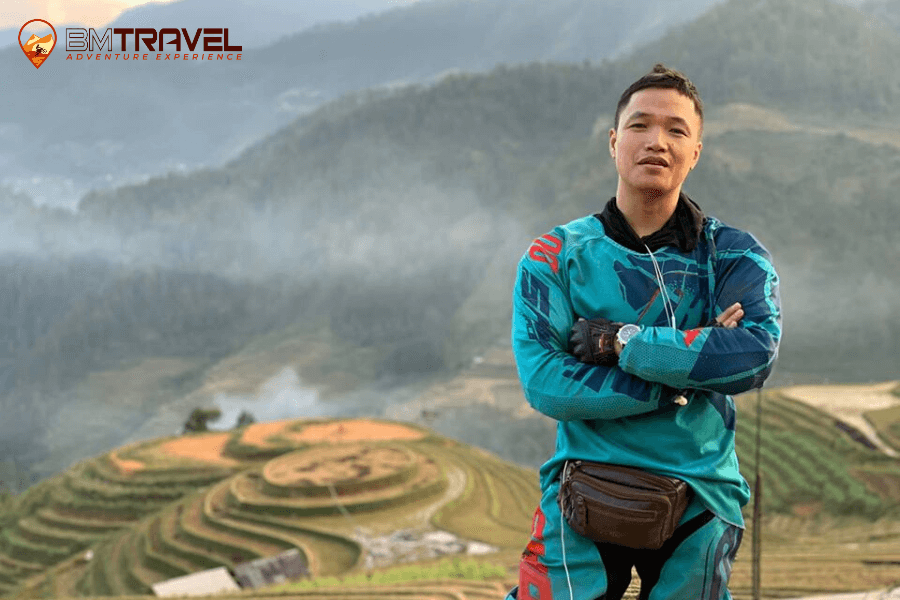 At the helm of Vietnam Motorbike Tours Club is Binh Phi, a passionate motorcyclist and a pioneer in the field of adventure tourism in Vietnam. With over a decade of experience in the industry, Binh Phi has carved a niche for himself by providing unique and immersive travel experiences.
Binh Phi's love for motorcycles and exploration led him to establish BM Travel, with the aim of sharing his passion for Vietnam's breathtaking landscapes and cultural richness with travelers from around the world. His deep understanding of Vietnam's diverse regions, along with his extensive network of local connections, enables him to curate unforgettable itineraries that showcase the best of the country.
Driven by a commitment to sustainable tourism, Binh Phi ensures that BM Travel's tours are designed to minimize environmental impact and support local communities. His vision for responsible travel has earned BM Travel a reputation for offering authentic experiences that promote cultural exchange and leave a positive footprint on the destinations visited.
Why Choose BM Travel Adventure Experience
2.1 Local Experts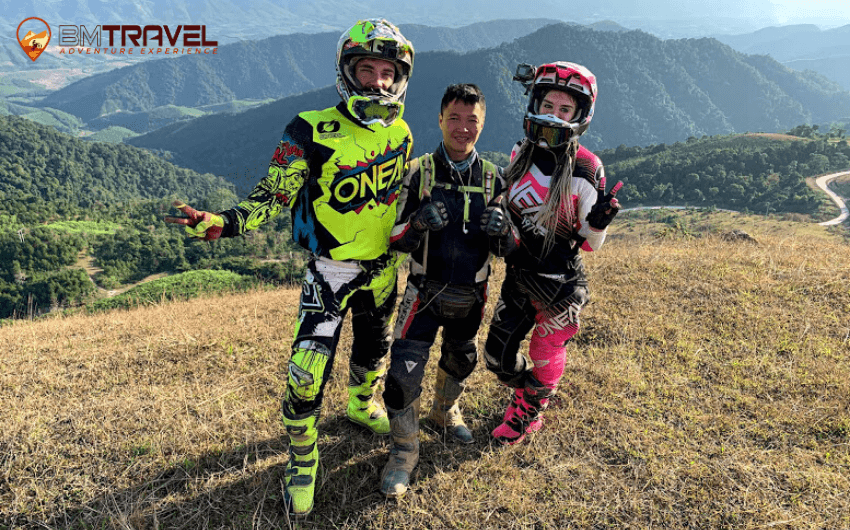 One of the standout features of Vietnam Motorbike Tours Club is its team of local experts. These passionate individuals possess an in-depth knowledge of Vietnam's diverse regions, allowing them to provide unique insights into the culture, history, and traditions of each destination. They will guide you through off-the-beaten-path routes, revealing hidden gems that you won't find in guidebooks, and creating unforgettable memories.
2.2 Well-Maintained Motorcycles
Vietnam Motorbike Tours Club takes great pride in the quality and reliability of its motorcycles. The fleet consists of top-of-the-line bikes that are regularly serviced and meticulously maintained by a team of experienced mechanics. This ensures that riders can embark on their adventures with peace of mind, knowing that they are riding safe and reliable vehicles.
2.3 Excellent Tour Guides with Years of Experience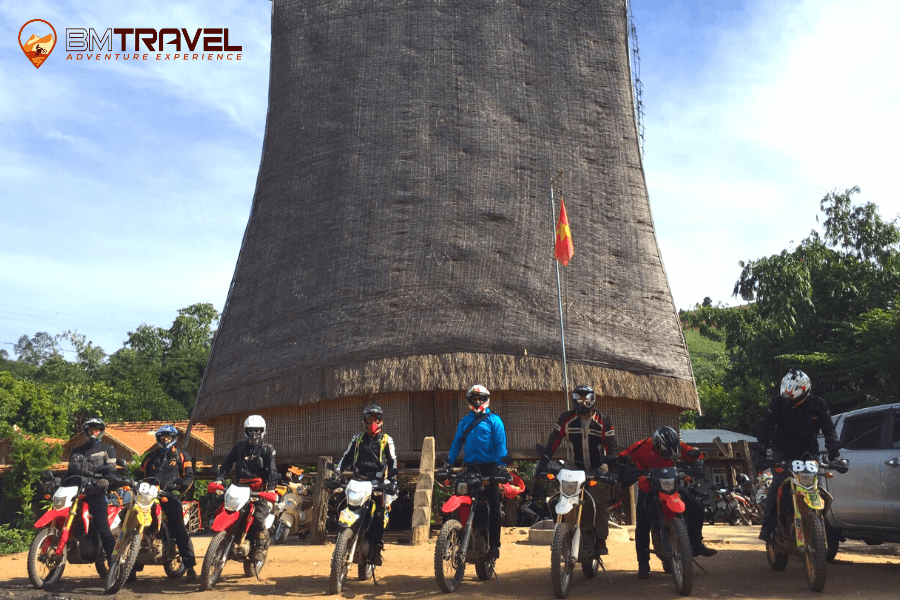 To enhance your travel experience, BM Travel provides exceptional tour guides who are experts in their field. With years of experience leading motorcycle tours in Vietnam, these guides have an in-depth understanding of the routes, local customs, and cultural nuances. They are not just guides but also passionate storytellers who bring the destinations to life, making each journey an immersive and enlightening experience.
2.4 24/7 Emergency Support
Safety is a top priority at BM Travel. In the unlikely event of any mishaps or emergencies, the company offers 24/7 emergency support. With a dedicated team on standby, you can rest assured that help is just a phone call away, providing peace of mind throughout your adventure.
2.5 Safe & Clean Routes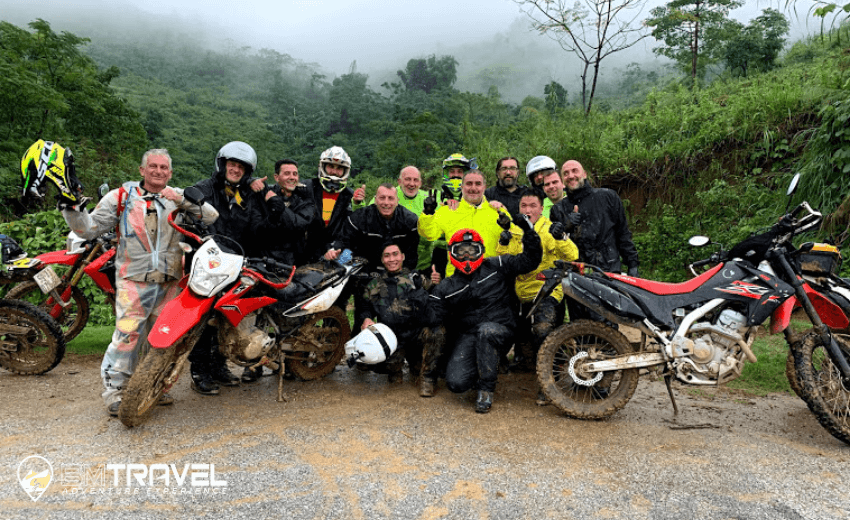 Vietnam Motorbike Tours Club takes great care in designing routes that prioritize safety while showcasing the best of Vietnam's natural beauty. The itineraries are carefully planned to avoid congested or unsafe roads, ensuring a smooth and enjoyable ride. Additionally, the company is committed to preserving the pristine environment of Vietnam by promoting responsible riding practices and leaving no trace behind.
2.6 Comfortable Accommodation
After a thrilling day of riding, you can unwind and rejuvenate at BM Travel's handpicked accommodations. From cozy guest houses nestled in rural villages to luxurious resorts with stunning views, every accommodation option is chosen with comfort and convenience in mind. You can expect clean and comfortable rooms, ensuring a good night's sleep before the next day's adventure.
2.7 Reasonable Price
BM Travel believes in providing exceptional value for money. The company offers competitive pricing without compromising on the quality of the experience. With transparent pricing and no hidden fees, you can be confident that you are getting the best deal for your Vietnam motorbike adventure.
The Team at Vietnam Motorbike Tours Club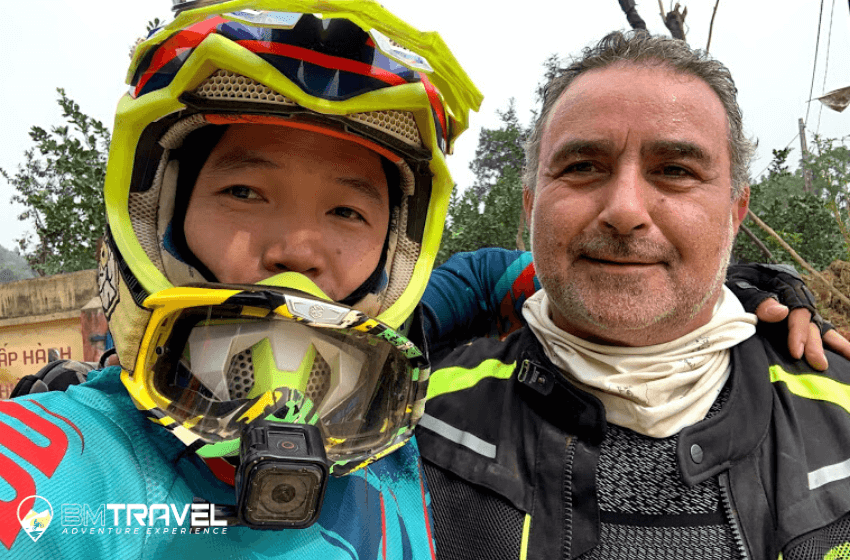 At Vietnam Motorbike Tours Club, it's not just about the founder, Binh Phi. The company is supported by a dedicated team of professionals who share a common passion for adventure travel. From experienced tour managers to skilled mechanics and logistics personnel, every member of the team is committed to delivering exceptional service and creating memorable experiences for their guests.
The team at BM Travel is well-versed in organizing tours for individuals, couples, and large groups of up to 36 riders or more. They understand the unique requirements and preferences of each group size, ensuring that every traveler's needs are met.
Vietnam Motorbike Tours Club offers an adventure experience that is unparalleled in Vietnam. With Binh Phi's vision and expertise, combined with a dedicated team, well-maintained motorcycles, and outstanding tour guides, BM Travel ensures an unforgettable journey through the stunning landscapes of Vietnam. Whether you're a seasoned rider or a novice, BM Travel has the perfect tour to suit your needs. Choose BM Travel for an adventure that will leave you with lasting memories and a deep appreciation for the beauty and culture of Vietnam.
Contact Me:
Address: 3/7/36 Duy Tan Street, Cau Giay District, Hanoi City
Mobile: +84 976 024 986
Email: [email protected]
Sapa's Address: N0 29/ Dong Loi/ Sapa District . Sapa Town
Saigon's Address: 172/58 An Dương Vương Street, Ward 16, District 8
Youtube: https://www.youtube.com/@MotorbikeTourVietnam
Facebook: https://www.facebook.com/vietnam.indochina.motorcycle.tours